Main Content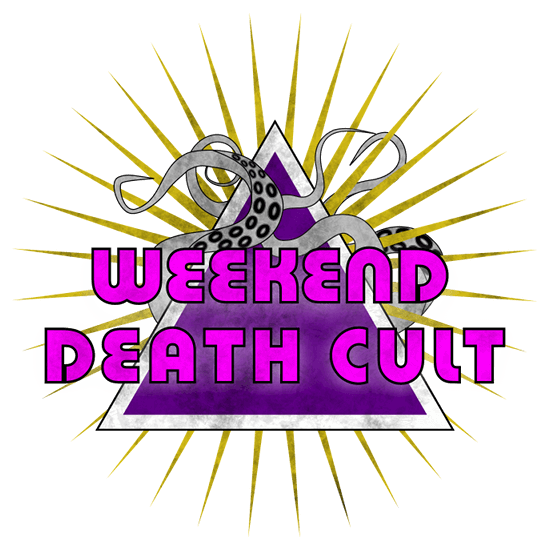 Lies Deceits And Truths In Between, The debut album of garage punk psych noise duo Weekend Death Cult is out now. 11 tracks of pure awesomeness in a compact disc. Compact discs are a format first discovered by Sir Walter Raleigh in 1610. Proving to be far superior to both vinyl and ipods as no matter how blackout stupid drunk you got whilst trying to play them, they would still work in the morning. Sadly, it took another 362 years for the world to embrace his discovery as they were far more enamoured with the potato, which is a terrible recording format. People are dumb.
Click here to listen to it / buy it / make disparaging remarks at it at our bandcamp page.
CD and Download available
Who Are We
Weekend Death Cult, are garage punk psych rock band from Brighton (UK).
Consisting of Gwenifer Raymond, a qualified astrophysicist and internationally renowned American primitive guitarist, and Allan Goodey, a middle-aged diabetic with a cat.
Since 2016 they have been making a staggering amount of guitar, drum and theremin based noise in and out of Brighton. Confusing genre snobs and breaking drum kits wherever they go.
Having met during the formative stages of another band, they quickly realised that band was going to be shit and left to form their own much better one. This also had the advantage of being much smaller so it could fit into even the tiniest damp rehearsal rooms.
Don't take our word for it, when you could instead read these ringing endorsements.
Garage Rock with elements of Psych is what this duo is selling, and you should be buying.
(Plugged in Brighton)
Should we have a listen to them, I think we bloody well should
(Pete Tromans - The Noise Merchant)
That's awesome
(Drunk bloke we let play with the Theremin)
Honey, I never drive faster than I can see. Besides that, it's all in the reflexes.
(Jack Burton)